OK, so we got a house!! A fixer upper of sorts.... but where in the world do you start?? Of course, when we looked at the house we immediately knew the wall between the kitchen and living room had to come out, and we needed new carpet, and more hard woods, and lots of paint, oh, and a new kitchen, and new bathrooms, and .... well, you get the point... lots needed to be done.
Jeff and I both have vision... we are both big picture, big dreamer kind of people. When we look at our brown, over grown, outdated house we both see an awesome white farmhouse- light and bright with a perfect yard.... You know, we envision something like this....
Or something similar... Little Side Note- I had pulled this picture off of Pintrest (you know my favorite place to imagine and The Contractors worst nightmare) and I saved it to my "file of dreams" and didn't save the creators name. I apologize for not giving them credit.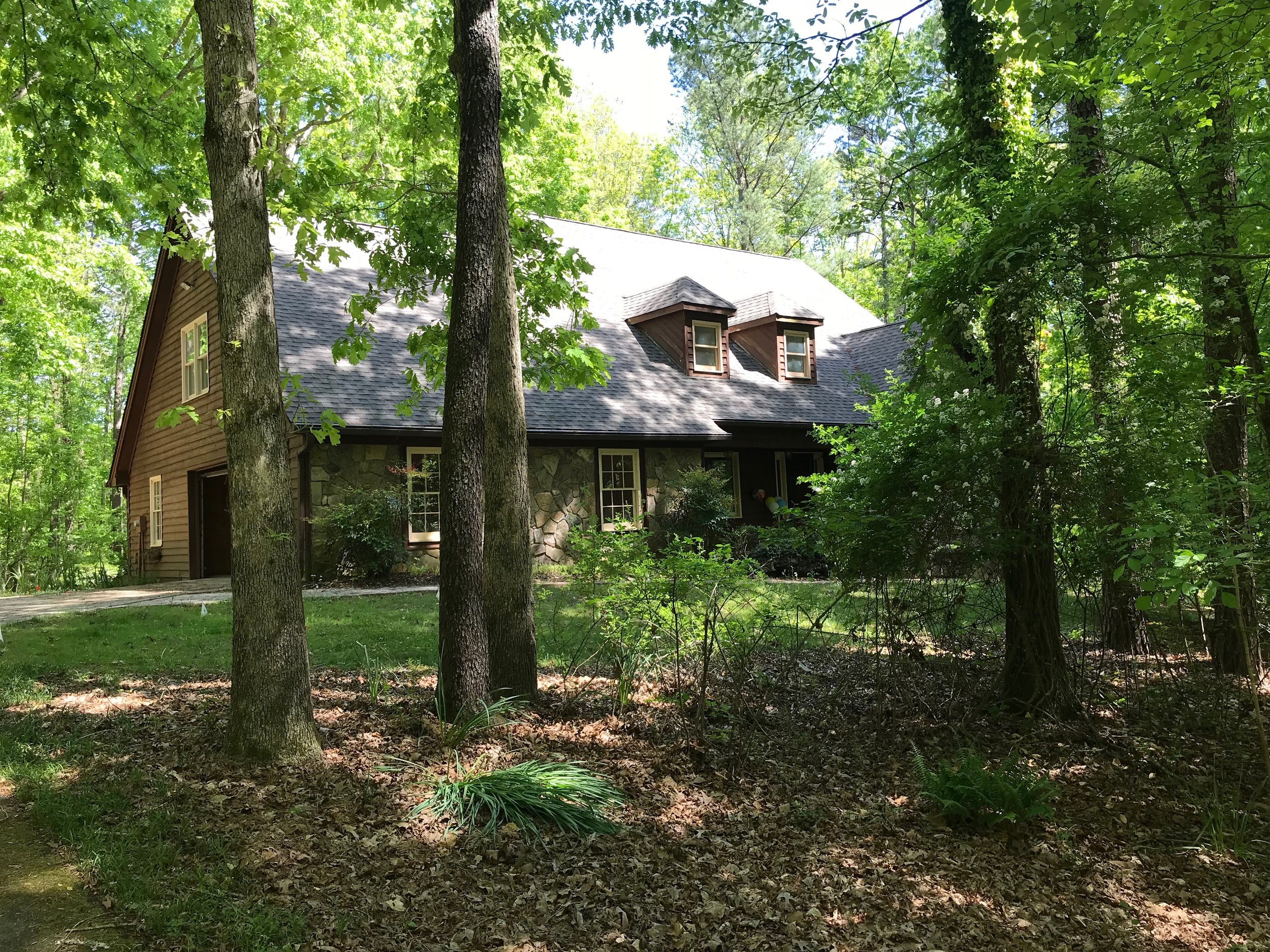 THIS is MY house!! So EXCITING!!!
We realize that right now, no one else sees it like this. But, that's ok, one day they will!!!
Anyway, while Jeff crunched the numbers, I started gathering inspiration photos!! (Do you hear the angels singing?) This is a very important part of the process- 1- So we can get a more accurate estimate/budget, 2- It helps me to stay the course throughout the project. And 3- So he can't say he didn't understand what I was talking about!! When I have a picture, there is no confusion!!
With so many great ideas and items out there, it is so easy to get off track. To get a well designed home, you need to stay the course. Here are a few of the photos I pulled initially to wrap my brain around what feel I want for our new home... I have multiple for every room, but this will give you an idea.
Inspiration photos help to visualize how you want the space to feel. We realized during our dream board - vision process that we needed to replace all the 6 panel doors, trim, crown molding and baseboards to be able to get the true crisp, clean, farmhouse feel we want. Replacing all of this trim is something you want to do at the beginning of the project because everything seems to build off of them (literally). It is also something you want to make sure you have ordered before hand and itemize in your budget. This often overlooked detail will be a game changer in the finished project for sure!!
Stained 6 Panel Doors, Trim, Crown, Baseboards & Chair Rail Galore
Painted 3 Panel Solid Wood Doors!!
The guys at Lummus Supply in Alpharetta, GA helped me so much. They had several doors for me to touch and feel. They also took time to show me the trim profiles Jeff wanted for the following-
Baseboards- a 1x6 with cove molding,
Crown molding- he chose a cove crown
Door and window trim- a 1x4 with a back band
Here are a few pictures of our progress
So, in a nutshell, wrap your brain around your vision. Find pictures that inspire you, that make you feel happy or calm or energized or what ever it is that you want to feel in your space. Keep them close and stay the course!! It is ok to evolve the vision, I do it all the time... but overall stay true to your initial inspiration. Let it drive your vision!! As you will see in our renovation over the next few months... it is these types of details like the crown, baseboards and doors that will give you the biggest impact of an intentional, well designed home.
Next time, we will talk hard wood floors... or maybe kitchen.... stay tuned!!